Logistics Services
What types of logistics services we can offer for your company?
Here are our list of customized

logistics

services
Are you looking for an international logistics company? ABC Global Shipping (ABC GS) is the shipping solution providing logistics services as below. We'll get it delivered right to your customer when you need transportation. Our founder, Jacky, emphasizes that values are important, reflecting how we do business. We'll handle every aspect of your shipping process expertly and with utmost care. You want your business to succeed; we'll deliver you to your goals!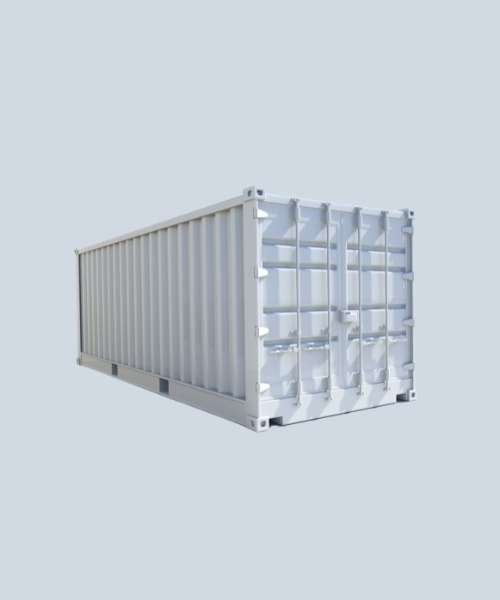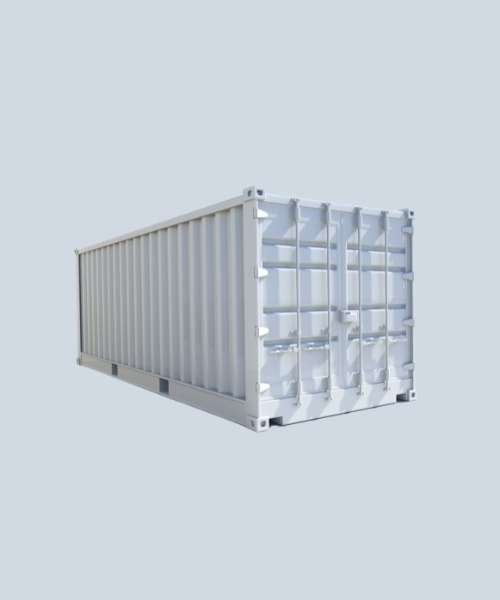 3
Make a booking
We book space with the nominated shipping companies and airlines
5
Loading and Docmentation
We load the goods and issue the Bill of Lading
6
Discharging and Importing
After the cargo arrives at the destination, we send the Bill of Lading, Invoice and Packing list to the clients for import customs clearance and goods receipt
Back Story:
All names of clients (Zaki) in this story are fictional.
The year is 2007.
"Mr. Zaki, I have bad news for you." The manager stood nervously at the front of her Boss's wooden desk. Her Boss was usually even-tempered and fair, but this piece of news was hard to deliver. Outside, the storm was heavy, and rain pelted the office windows. It was a brooding sign of things to come.
Zaki was in a good mood and looking at the latest office space launches. A month ago, he signed a US$50 million purchase contract which allowed him to send 40 containers of newsprint papers from Qingdao to Callao. The sales would speed up his company's expansion, and his hardworking team could relocate to an expensive modern office space. "Yes, what is it, Zaina," without looking at his manager, he asked.
Zaina took a deep breath and answered, "Boss, your containers are stranded in Singapore. The logistics company called and said they can't do anything about it." Zaki finally looked away from his computer.
"Well, that's okay - they probably mean it's stuck for 4 hours, and it'll be on the way to Callao later. Just update our Callao contacts."
"Mr. Zaki, they don't know when our delivery date is going to be. They're giving us an estimated 2-4 days. So what am I going to tell Callao?"
At that point, Zaki was not too perplexed. It should not be that bad. Once the logistics company delivered the goods to the Callao buyers, Zaki's company would secure his US$50 million investment.  
He was right. Two days later, the goods finally arrived in Callao. Relieved, both he and his manager discussed the new office space. Then an email from the Callao buyers came into his inbox.
"Dear Mr. Zaki,
Unfortunately, your shipping company delivered your newsprint papers late, and you could not meet our agreed deadlines. I cannot accept the goods and will now reject the delivery."
Zaki flew into a rage as he tried calling the buyers in Callao to clarify. But it was to no avail. He had signed a contract with a stipulated payment term using a Letter of Credit(L/C).
A L/C from a bank or financial institute guarantees that a seller will send a buyer's goods on time, and the total amount paid is based on the condition that you meet all the requirements specified on the L/C contract. If the delivery date is later than the committed one, the buyer has the right to reject the goods.
The actual delivery date was two days late! And because of this, a tragedy happened. The importer bank followed the terms of L/C and didn't want to pay Zaki. He now had 40 containers of newsprint papers sitting at Callao terminal. The clock was ticking. With the port charging rent to keep his containers, he tried to plead with the buyers to accept the delivery. But they refused to take the goods. 
As Zaki told the story to ABC Shipping Logistics CEO Jacky Yu, he sighed and rubbed his face. It was a stressful time for him in 2007. He spent three years trying to recoup his investment because of this one mistake that he made. The logistics company had no after-sales services, and he was left on his own to manage the goods at the Callao port. 
Zaki had to make the painful decision to auction the goods, and the residual value was used to deduct the rent of the warehouse at the destination port. It was a significant loss for Zaki's office, and they never got to move out of their old office until three years later.
Now that he knew better, he had to tell Jacky this story of a logistics nightmare. Jacky realized that when customers had little knowledge of logistics and no reliable partner, the impact on the business was far-reaching.
In addition, the services of many logistics companies were not standardized. Many companies use low prices merely to attract customers. 
However, they cannot guarantee after-sales service after cooperation, considered the most significant factor in the logistics business.
The saying goes, "Good experiences make success; bad experiences make good stories." But successful, good stories are the best. Jacky quietly promised himself that he would always strive to provide a level of service so that clients of ABC Shipping Company could talk about their success and not sigh at their failures. 
ABC Global Shipping Gets it Done: Our Logistics Services
Our customized logistics services include:
-Foreign-to-Foreign (F2F) Shipping
A Foreign-to-Foreign (F2F) shipment involves three different parties located in three countries. You might have a wholesaler who takes an order from a buyer in another country. They then procure the goods from a supplier, usually a manufacturer, located in different countries. Your business will require shipping to bring the goods from manufacturer to wholesaler. ABC GS is here to support F2F shipping for your company. 
-Air Shipping
Air Shipping is another term for air cargo. It refers to the shipment of goods through an air carrier. Air transport services are the most valuable for moving express loads around the globe. Like commercial or passenger airlines, air freight flies in the same gateways.
When you forward goods from one place to the other via air, you have to pay for the movement of the goods. This term is known as air freight. At ABC GS, we oversee air shipping for your cargo to ensure timely delivery and do our best to reduce air freight costs for your goods. 
-Sea Shipping
Sea Freight transports large amounts of goods using carrier ships. These goods are securely packed into containers and then loaded onto a vessel. While it takes longer than air freight to reach your buyers, this is a more cost-effective method.
A typical cargo ship can carry around 18,000 containers, which means that using sea freight to transport high quantities over large distances can be more affordable. However, you need a reliable shipping company to oversee sea shipping so that you can reduce the costs and hassle of custom inspections. They can also ensure that expensive goods are packed in the right way. 
In the story of Zaki, he used sea shipping to transport his newsprint containers! 
-Warehousing
Warehousing is a process of storing physical inventory to sell or future distribution. All types of businesses use warehouses. They are needed to temporarily keep products in bulk before shipping them to other locations or individually to end consumers. ABC GS makes arrangements to keep your valuable goods in warehouses worldwide. 
-Trucking
A trucking business can refer to one truck or thousands of trucks owned by one company but driven by many different drivers. Statistics show that trucks haul about 70% of everything you wear, eat, use or enjoy around your home, in your school, or at your job. If you have precious cargo that requires a truck to deliver, we will manage the trucking services. 
-Cargo Insurance
Marine Cargo Insurance is a policy that provides you with indemnity & financial protection for loss of or damage to your cargo during transit. This loss constitutes goods in transit by Sea, air, and land. We'll take care of these fine details, so you do not have to worry about paying for any loss or damage when your cargo is in transit. 
-Customs Brokerage
Customs brokerage firms ensure a smooth shipment and delivery of goods across geographical borders for individuals and organizations. Please think of us as translators, communicating with agencies and the government to ensure rules are followed throughout the shipping process. 
Each country operates under different laws that govern the transfer of goods entering or leaving their borders. Customs regulations and laws to regulate the import and export of goods are constantly changing worldwide, sometimes even daily.
Many shipments transactions and customs clearance procedures are now online. ABC GS is constantly researching and developing its internal infrastructure to coincide with all requirements so that processes, electronic or otherwise, are followed properly.
We have the most current technology to provide the best quality customs brokerage service for our clients at all times.
ABC GS will ensure that rules and regulations are followed while shipping the goods. We strive to streamline shipping goods for the individual or organization as much as possible. In this way, you do not have to face the stress of dealing with customs officials and learning shipping regulations. Spend time on expanding your business instead. 
-Procurement
The procurement process involves every activity involved in obtaining the goods and services a company needs to support its daily operations. 
The operations might include:
Sourcing, 

Negotiating terms,

Purchasing items,

Receiving and inspecting goods as necessary 

Keeping Track of all the steps in the process. 
ABC GS will oversee each step of procurement for your business so you can get your inventory without hassle! 
-Cargo Inspection Services
Cargo inspections services include verifying the specification of cargo according to standards on quality and precision of quantity and weight, packing, marking, and its function for exporting goods. 
This process is a headache if you or your business need to research to determine whether your cargo passes inspection. Let us work it out for you, so you do not lose sleep over it.
-24/7/365 service
What does 24/7/365 service mean? It means that ABG GS has dedicated weekend and night operations staff who receive the same training as our weekday team. Their professionalism and expertise mean whenever you call us, you'll get the same level of premium customer service at any point in time. 
We have a fully qualified night and weekend team to continuously monitor live shipments so they can respond swiftly and proactively to shipment changes or potential delays. The team also addresses customer inquiries, processes job requests, and provides updates. 
Operating at night is particularly beneficial for worldwide shipments because we can take advantage of different time zones to reduce overall shipment times. 
Ultimately, even after office hours, the service we execute is identical in quality and composition to our daytime team. Customers are encouraged to contact us whenever they require. ABC GS will be here to answer their calls. 
What are logistics services?
Logistic services include all elements of your business's supply chain. The supply chain starts from the factory where you manufacture your products.
It continues as the product is delivered from warehouse to warehouse until it reaches your end customer.   
What are the 7 Rs of logistics?
When you look for a logistic partner, find one that strives to fulfill these 7 Rs (as defined by The Chartered Institute of Logistics & Transport UK (2019):
"Getting the Right product, in the Right quantity, in the Right condition, at the Right place, delivered at the Right Time, to the Right Customer, at the Right Price"
As you can see, based on Zaki's story (above), if the company does not care about the 7 Rs, you might lose your investment. 
Who needs logistics services?
These are examples of eight industries that require logistic services and will benefit from a company such as ABC Global Shipping to fulfill their suitable transportation needs and have their goods delivered on time to their customers:
Medical supply companies (Pharmaceutical)

Trucking Manufacturers

Energy Industry

Aerospace and Construction Industry

Trade show transportation

Industrial machinery manufacturers

Restaurant Equipment and Supplies

Paper and Packing Industry

E-commerce trading (both large and small retailers)

 
Why are logistics necessary?
1. A logistic company can help your business to reduce costs
With the rapid pace of globalization, logistics is an integral part of supply chain management and consumer demand. Logistics management has influenced the movement of goods to meet or exceed consumer demand in less than two decades. Companies realize they can lower costs and increase productivity by working with logistics companies to take care of the transportation and delivery to their clients. 
Logistic companies do not just deliver. They create partnerships with suppliers, shipping services, and warehousers and connect them through automated systems. 
A reliable shipping company improves the logistics of getting products to the consumer with reduced overhead costs and faster delivery. 
2. A logistic company reduces your planning and improves your supply chain
Doing that requires strategic planning. The logistic company can support the business by calculating what will be needed while focusing on obtaining materials and managing the production speed to help ensure swift delivery to the consumer.
A reliable company will also focus on cost-saving by strategizing to reduce warehouse costs and purchase based on forecasting supply, better inventory management, reliable shipping, and timely delivery to the end-user.
3. A logistic company helps you to connect with your customers
Our world economy today is hyper-connected through social media and the Internet. Customer expectations are higher for faster product delivery. 
We are confident that you value customer service satisfaction to drive business growth and profitability as a company. Therefore, when searching for a logistics partner, using the best transportation company will strengthen performance trade-offs and reduce shipping costs while ensuring on-time delivery. 
Look out for a company with a solid logistics management system that prioritizes customer service excellence, whether it is in warehousing or transportation services.  
Logistics is constantly changing to meet consumer demands. With e-commerce set to expand rapidly in the next few years, we can see how consumers frequently order goods using their electronic devices and expect to receive their product within days. 
Companies have to improve their supply chain logistics to expedite order fulfillment to meet customers' expectations. They need to quickly ship the item to their customers using the most reliable yet cost-effective and timely means.
When companies can find a logistics partner that will meet the demands of their supply chain, each business component stays focused, reduces costs, and moves quickly and efficiently, resulting in higher customer satisfaction. 
In conclusion, a reliable logistics company helps companies balance the key metrics, core processes, and long-term goals to deliver the correct item to the right place at the right time.
Are you looking for a reliable, values-driven logistics company that will get your products to your customers? You've come to the right place. Contact us today, then move on to more critical tasks. We'll handle the rest.
_
We offer only

Customized

shipping solutions
_
We provide tailored industry-specific solutions for a variety of industries to achieve ever-higher levels of success, including large vehicles, machinery assembly, building materials, petroleum equipment, raw materials, etc.