ABC Global Shipping Company can help your business to reduce costs, improve your supply chain and connect with your customers.

Export Logistics

Import Logistics

Fast Delivery

100% Guarantee

Special Discounts
_
Request a Fair 

Quote
For better price and services
There are normally two major modes of international shipping to choose from: Ocean Freight and Air freight.
The main types of cargo shipped by sea are dry bulk, liquid bulk, roll-on/roll-off, break bulk, and FCL/LCL (Consolidation) container cargo;
And Air freight includes small batches and charter flights. We will offer a reasonable and economical shipment proposal according to the specific quantity and schedule of the customers, and help the customers to maximize the benefits.
Exclusive Knowledge of Logistics

99.99% Safe & Secure Delivery Services

Global Shipping Optimization Services

Track Your Shipment Online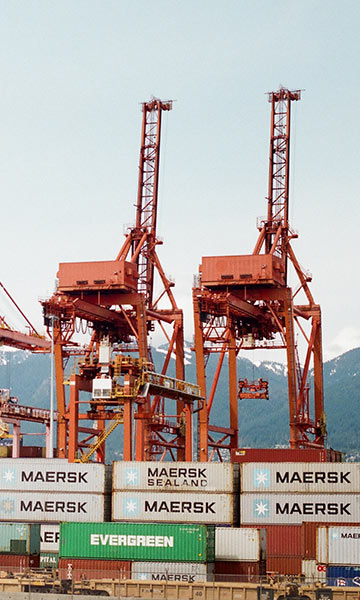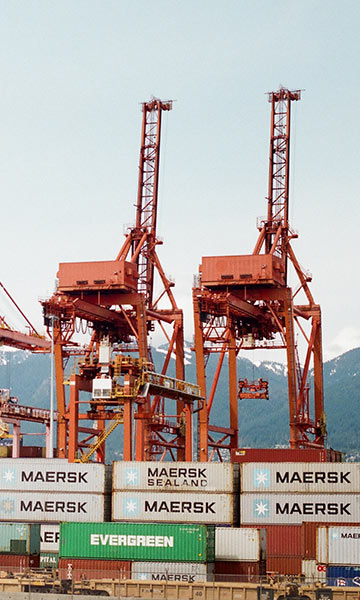 Ask Us
Quick contact form
_
Do You Have 

Questions?
Your presence is vital to our business, and we will reply as soon as possible.  
F.A.Qs
Frequently asked questions
Can't find what you were searching for?
While we have strived to include all your questions, we might have missed yours out! Don't worry if you cannot find the answers to your queries here. Feel free to fill in the form on the left.
What are the credentials of ABC Global Shipping Company?
Below are the following licenses that ABC holds: 
Commerce ministry of the PRC. 

Non-Vessel Operating Common Carrier(NVOCC)
Being a licensed shipping company, we can offer bulk shipping prices to all our clients regardless of your shipping volume.
Why is it important to check the network of a freight forwarding company?
When selecting a freight forwarder, you must check if they have an established and reliable international network. Without any presence in the country, it might be difficult for the company to meet the requirements of its clients. 
If they do not have any presence in some countries, ensure that the freight forward has tie-ups with reputable agents and can rely on them.
Does ABC have an extensive network for overseas shipping goods?
Yes, ABC shipping has an extensive international network and tie-ups with reputable agents.
What are the value-added services of working with a freight forwarder?
A freight forwarder like ABC Global Shipping can provide the following services for the shipping of your goods:
Advice you on optimizing transport costs: freight charges, special documentation costs, customs clearance expenses, customs duty

Cargo insurance at competitive premiums

Consultation on best packaging and labelling of merchandise for loading and stowage 

Advice on the best route with a lesser incurred expense.

Generate reports, custom performance reports, and carbon footprint KPIs.
Working with a freight forwarder means your business gains access to supply chain optimization, using the best transport and the route for a shipment. We tailor our solutions according to the origin, merchandise, destination, and urgency of shipping.
How fast can we expect to get an instant quote?
We can get the freight rates within 24 hours if all details, such as the merchandise volume, are submitted.
How is the shipping price formed?
Sea shipping prices can vary monthly, and they depend on the below variables:
BOF("basic ocean freight") shipping expenses

OTHC("origin terminal handling charges") port-related expenses

Unloading port expenses or ("destination terminal handling charges")  

CAF ("currency adjustment factor") – currency exchange difference 

BAF ("bunker adjustment factor") – These are fuel expenses charge for TEU (20-foot container)

ISPS/SEC ("security charges") – These are port security-related charges;

DOC FEE – documentation fee.

Some seasonal charges - PSS ("peak season surcharge"). 

PCS ("port congestion surcharge")

WNS ("winter surcharge") – related to freezing winter conditions, for instance, St Petersburg – from December 1 to March 31.
Also, every shipping line applies maximum container hold after the equipment is discharged. Usually, it is between 2 and 21 days, although it varies based on where the cargo is shipped. The cargo recipient must unload the shipment and return the container to the port during this period. If the period is exceeded, the penalty is between USD10-50 a day.
How long does international shipping take?
Direct International shipping is typically 3 - 29 days, depending on the mode of transport chosen and the final destination of the goods. 
Here is a rough estimate: express shipping takes as quick as 1-3 days. Air freight is 5-10 days. Sea shipping can range anywhere from 20-45 days or more. 
_
Customers 

Testimonials
What people says about or company?
ABC Global Shipping is quite professional. My oil tank is 11.6 meters long and the frame box is 11.8 meters long, so you can see that the distance between the front and rear is only 0.1 meters. We were impressed with the professional container loading ability of ABC GS. My three oil tanks were shipped to Gabon very smoothly.
There were around 60 tons of satellite equipment! I asked a lot of freight forwarders, but they couldn't ship it to ADD within my budget. After reasonable planning by ABC Global Shipping, the oversized equipment was successfully transported from Chengdu to the destination by 3 flights. It is economical and affordable. Well done! I look forward to collaborating with them again next time.
450 tons of Sodium Naphthalene sulfonate needs to be loaded into 18 containers. During the time when the port was closed in Shanghai, it became extremely difficult to book space, tow trucks, and return containers. ABC Global Shipping overcame all difficulties and allowed my 18 containers to arrive at the port and load on the ship smoothly. Finally, they meet our deadlines, thanks for your perfect service.